While Concept2 rowers are already equipped with the best-in-class handles, you can try other alternatives that make the perfect grip and fit your requirements well. However, picking the rightmost handle for your Concept 2 rower is not as simple as it may seem, as finding them is not that easy.
But don't freak out as we've got your back. Our experts dug deep into the countless options and came up with the best alternative handles that are worth adding to your gym collection.
Compatible Handles for Concept2
Replacement Handle from Concept 2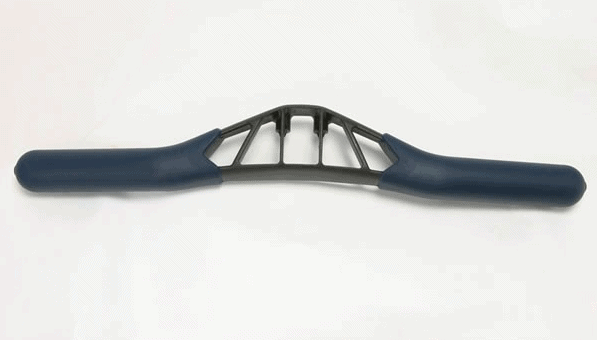 With over-molded grips and dynamic shape, the original Concept 2 handle is made of glass-reinforced nylon material that adds additional strength without putting on extra weight. It measures 19" long and boasts an ergonomic 10-degree bend. The grip of this handle is made of rubber that won't absorb sweat, grease, or dirt.
It has a slight angle combined with the overall handle shape to simulate the arm position while offering a comfortable rowing position throughout the procedure. Before adding the Replacement Handle to your collection, remember that it doesn't include U-bolt nuts. It is an excellent fit for the Model D, E, and Dynamic Indoor Rowers.
Trak Fitness Sportrower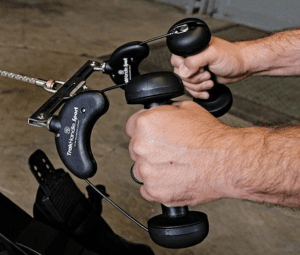 Trak Fitness Sportrower allows an unlimited range of motion for arms, shoulders, and hands, thus improving the functionality of the Concept 2 rowing machines. It replicates the accurate rowing stroke mechanics so you can enjoy a myriad of new exercise movements.
Moreover, this handle is equipped with a patented multiple-axis rotation technology that allows supination and pronation of the arms to keep the external shoulder and biceps occupied. Trak Fitness Sportrower handle also enables radial deviation of the wrist to maintain accurate wrist alignment while avoiding repetitive stress injuries.
What makes them an ideal choice for the rowers is their excellent grip that allows you to hold the handles properly throughout the rowing movements.
TrakHandle Sport Cable Attachment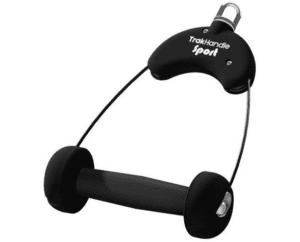 If you are looking for handles that offer multi-plane movements, look no further and add TrakHandle Sport Cable Attachment to your collection right away. It features 3-axis rotation technology that maximizes gains with a full range of motion exercises.
Additionally, it improves neuromuscular efficiency while avoiding Arthrokinetic dysfunction and muscle imbalance. In general, standard cable attachments and handles limit rotational movements and force the user into inappropriate movement patterns, leading to muscle imbalance.
That's where TrakHandle Sport Cable Attachment comes to the rescue. It is the only cable attachment that allows ergonomic movement while minimizing repetitive stress injuries. It also outlasts other handles by several lifetimes and comes with a 3-year warranty.
One Arm Rowing Attachment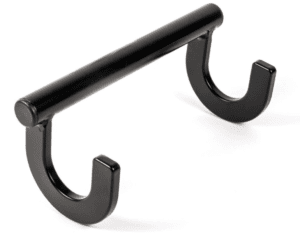 Also known as Single Arm Rowing Attachment, this handle is the preferred choice of one-arm athletes. It creates two points of contact on the rowing handle and thus allowing one arm rowers to pull the machine with equal pressure.
The One Arm Rowing attachment will get you covered whether you have limb loss or wrist issues. Its simplistic design lets you row easily with a proven cardio technique.
This lightweight attachment weighs only 12 ounces and is made from the highest-quality aircraft-grade aluminium that won't rust and stays with you for many years to come.
Alternative Grips for Concept 2 handles
Here's the quick rundown of the best alternative grips you can choose to complement the Concept 2 Handles.
Oar Grip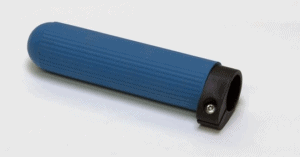 Made of azure blue rubber with longitudinal ribs, Oar Grip is ideal for sculls and other skinny sweeps. With 36mm diameter, this grip features the length adjustment system to facilitate the users.
Before investing in this product, you should keep in mind that it is not ideal for fixed-length oars or ultralight sweeps. Moreover, you will need the Concept2 Oar Rigging Tool or a T20 6-Lobe driver to install and adjust these grips. This is an outside grip only and feels firm with longitudinal ribs.
Also, they are easy to clean and thus stay with you as a faithful companion for several years.
Scull Grip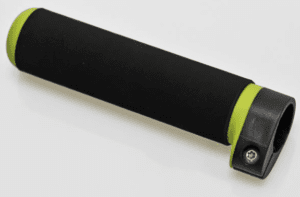 Scull Grip is designed using premium-quality microfiber suede and is ideal for use on sculls equipped with the Length Adjustment System. This replacement 5cm adjustable grip has two options: Thin (32mm) and Medium (34.5 mm). Rowers can pick any of these two products that fit their requirements easily.
The grip comes with a soft texture and adhesive-backed synthetic suede grip layer to ease the workout. Moreover, it is easy to replace with no special tools required.
Oar Grip Cellular Form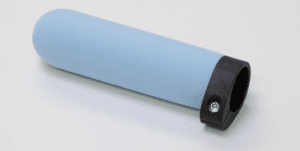 If you are not comfortable with rubber and suede-textured grips, this foam-based option might be a great choice. The Replacement 5cm Oar adjustable grip is made of high-quality cellular foam. It is ideal for oars that are equipped with a Length Adjustment System, including Sculls, Skinny Sweeps, and Ultralight sweeps.
Keep in mind that you cannot use this grip with fixed-length oars or with those ultralight sweeps made before August 1, 2018.
What to look for when buying a handle for your Rower?
When shopping for the Concept 2 Rower handles and grips, it's essential to find the option that fits your needs well and it really depends on what kind of experience you're looking for. Here, we've listed some essential factors that you should keep in mind before making a purchase.
What to consider when buying a handle?
Size
When purchasing alternative handles for the Concept 2 Rower, the first thing you should look at is its size and width. The rower handles are available in various sizes, like Small, Medium, and Large, depending on the product specifications.
You should pick the option that goes well with your body shape and frame specifications.
Flexibility
Never opt for the stiff handles, as it will significantly impact your performance while increasing the chances of experiencing back, neck, and arm discomfort. In a worst-case scenario, it might even lead to long-term nerve damage.
Hence, you are recommended to choose the flexible handles for the Concept 2 Rower that help in smooth functioning.
Style and Design
Concept 2 Rower handles are available in many shapes and designs, allowing you to choose amongst the dizzying array of options.
Durable and Sturdy
When choosing the handles for the rowing machine, one should pick the product made from durable and sturdy materials not to break down quickly. Choose metallic handles as they use materials that won't rust quickly. However, you can also opt for the matte options for the classic finish.
What to consider regarding the Grip?
Types of Grip
The market is loaded with plenty of grip options to choose from, including Traditional Grips, Ergonomic Grips, and Lock-in Grips. While traditional options are simple rubber-sleeved grips that slide onto the end of the bars, ergonomic grip tapers back to a more circular shape at the thumb area.
You can also go for lock-in grips that feature a metallic collar on either end to lock the grip.
Material
Like most rower accessories, grips also offer various material choices and varying padding levels. Each of them boasts unique properties and advantages to facilitate the user. Some prefer cork or leather grips, while others like the gel options. Although it's pretty personal when it comes to these options, you should always use softer paddings if you are a frequent rower.
Weight
While this isn't something most rowers bother, it can really make all the difference. Grip weight depends on several factors, including clam configuration, amount of padding, and ergonomic profile. Whatever grip you choose, make sure it is lightweight while not adding any burden on your hands when using the machine.
Conclusion
So, that's all about the best Concept 2 Alternative Handles. We hope our research will help you buy the rightmost option for your inside rowing machine. Handles are the core part of the rowers and can make or break your cardio experience. One wrong choice can lead to permanent injury and long-term concerns. Therefore, you should consider all factors and choose wisely.
The products listed above are all compatible with the Concept 2 Rowers. You can select any of them and enjoy a great rowing experience without stepping out of your comfort zone.